Hemline Ball Point Machine Needles: Mixed
Hemline Ball Point Machine Needles: Mixed
---
Hemline Klasse Universal Ballpoint needle size: mixed. Ball point tip prevents piercing and breaking fibres of fabric. Used for cotton knits, interlock, rib knits, fleece, double knit, and other knit fabrics. 2 x 70/10, 2 x 80/12, 1 x 90/14.
---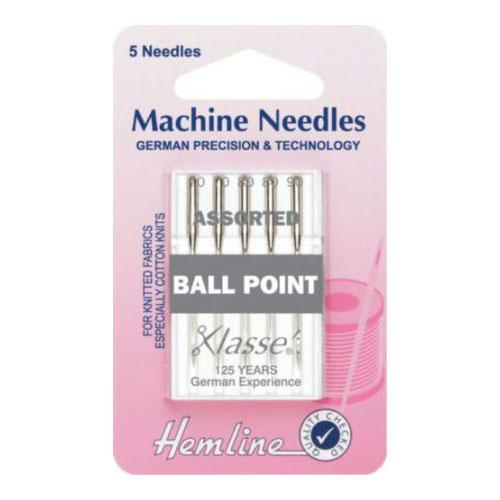 Recommend to a friend
Enter your friend's email address and a short message below and we'll send them an email about this product.
---
---